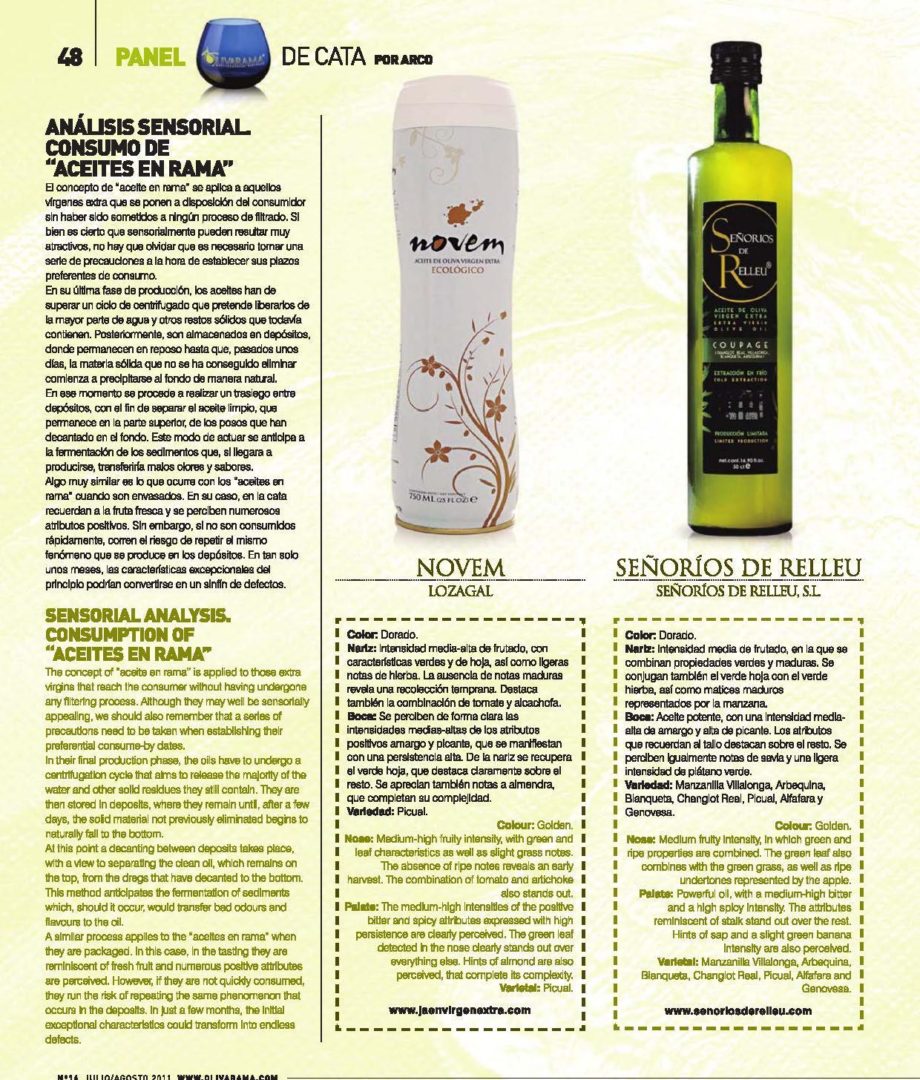 19 Jul

THE BEST EXTRA VIRGINS IN THE WORLD ARE SPANISH
On the inside of a functional, yet incredibly beautiful and delicate aluminium bottle, Señoríos de Relleu deposits the fruits it has been reaping in the course of its brief existence thanks to its effort and passion. Fruits that are joined by those provided by its own olive trees.
With all of these ingredients, this small company produces extra virgins which, to date, have received nothing but acclaim. Proof of this lies in the numerous national and international awards, dedicated almost equally to the excellence of its juices and the innovative design of its packaging.
Apart from those mentioned in the report, the extra virgins by Señoríos de Relleu have been considered the best by the Concurso de Aceite de Oliva Virgen and Concurso de Aceite de Oliva Virgen Ecológico "Ciudad de Utiel", the Guía de Vinos 2012 de La Semana Vitivinícola, the design awards, Premios Laus and also Le Guide des Gourmands of France. Furthermore, over the last year they were finalists in the Trofeo Alma and they formed part of the Olibar in Madrid Fusión and the Salón Internacional del Aceite de Oliva Virgen Extra de Expoliva.