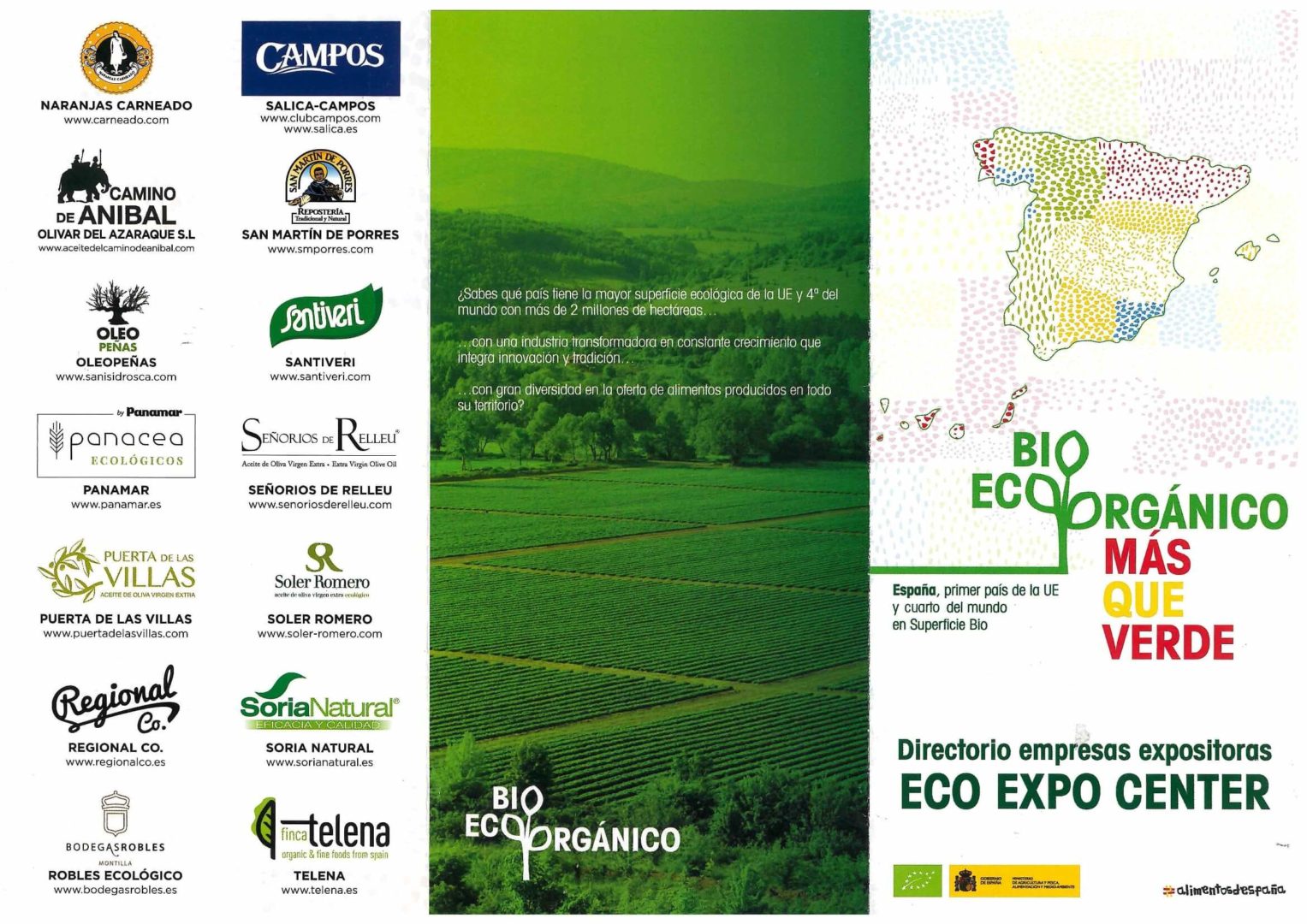 17 Apr

Selected at the ECO Expo Center of Alimentaria Barcelona
SELECTED WITHIN THE ECO EXPO CENTER PAVILION hall 3 OF THE MINISTRY OF AGRICULTURE AND FISHERIES, FOOD AND THE ENVIRONMENT IN FOOD BARCELONA
BIO – ECO – ORGANIC. MORE THAN GREEN.

The Ministry of Agriculture and Fisheries, Food and Environment (MAPAMA) participates in the ALIMENTARIA 2018 Fair, which will be held in Barcelona from April 16 to 19.
At the stand called ECO EXPO CENTER, which will be built in Hall 3, will accompany the MAPAMA in addition to FIAB, a series of products, certified as ecological, from different companies that offer a vision of the variety and quality of the product offer ecological in Spain.
Señorios de Relleu has been selected to participate in this exhibition with a selection of its ecological products, certified as organic, at the MAPAMA ECO EXPO CENTER stand in Hall 3.