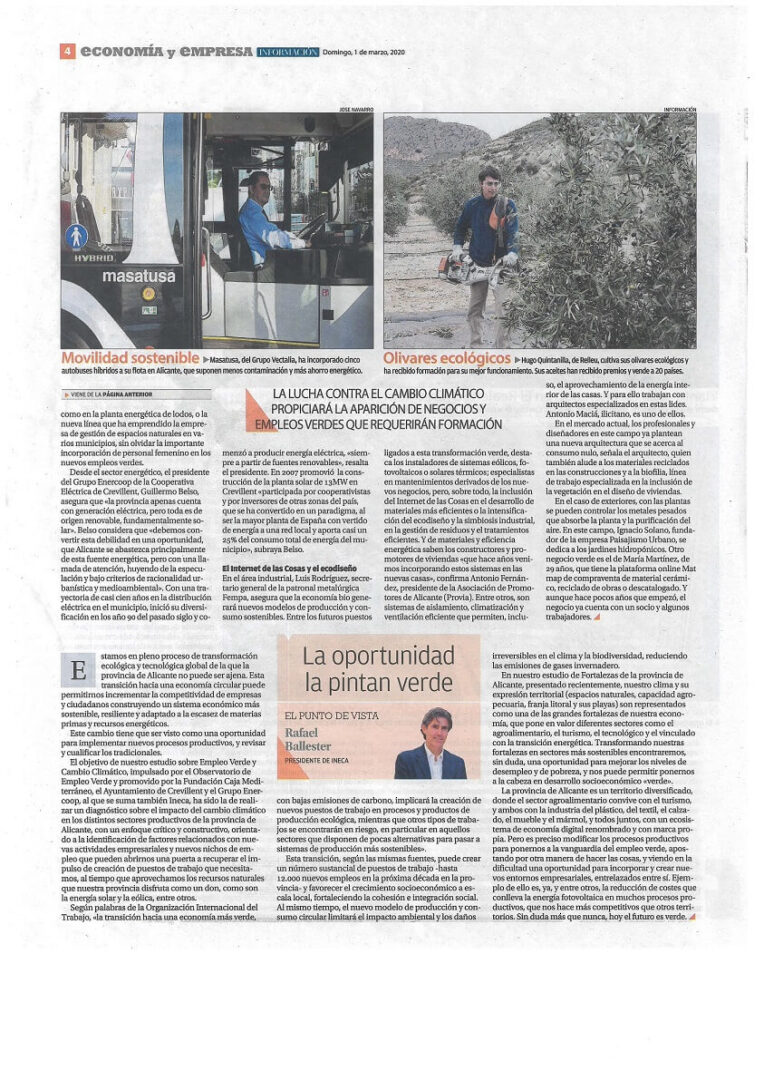 02 Mar

The professionals of the Green Economy
Yesterday, March 1, we appeared in the supplement of the Diario Información about economy and business under the title "The professionals of the Green Economy"
We leave here the cover of the supplement: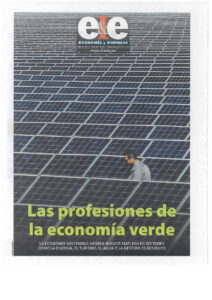 In the Green Economy supplement, a review of the new profiles of professionals that will be needed in the coming years is made due to the change that society is asking for sustainability in the areas of Tourism, Energy, Agriculture, Transportation and Industry.
And we can see our manager, Hugo Quintanilla Ripoll in the Green Economy report: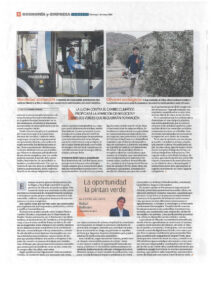 Where we quote about our production of Organic Olives growing, totally sustainable, where our oils have received many awards for quality.
In addition, the new profiles that are searching in agricultura are:
Specialists in assembly and maintenance; business consultants for new technologies and crop surveillance (drones); go from being a farmer to an agrifood entrepreneur.
We leave you the rest of the report.