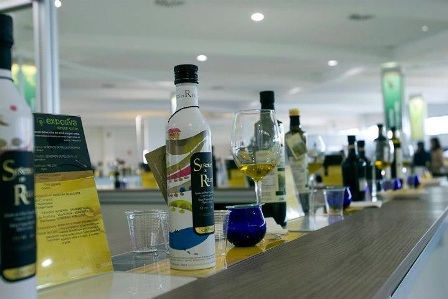 11 Aug

Selected within the IV International Exhibition of Expoliva
Selected within the 140 Extra Virgin Olive Oils of Supreme quality in the IV International Extra Virgin Olive Oil Show (Expoliva 2.013, Jaén)
International meeting on extra virgin olive oil.
Brand: Señoríos de Relleu Coupage
Organization: Señoríos de Relleu, S.L.U.
Town: Relleu
Province: Alicante
Country: España
Descriptors / Taste Notes: Oil with a medium aromatic fruity and very complex in which nuances of all kinds are distinguished, with an aroma of green grass and alloza. It should be noted the balance between fruitiness, bitterness and itching.
Olive Varieties: Alfafara, Changlot Real, Villalonga, Blanqueta, Genovesa, Arbequina.
Denomination of Origin / Country: Alicante Mountains.