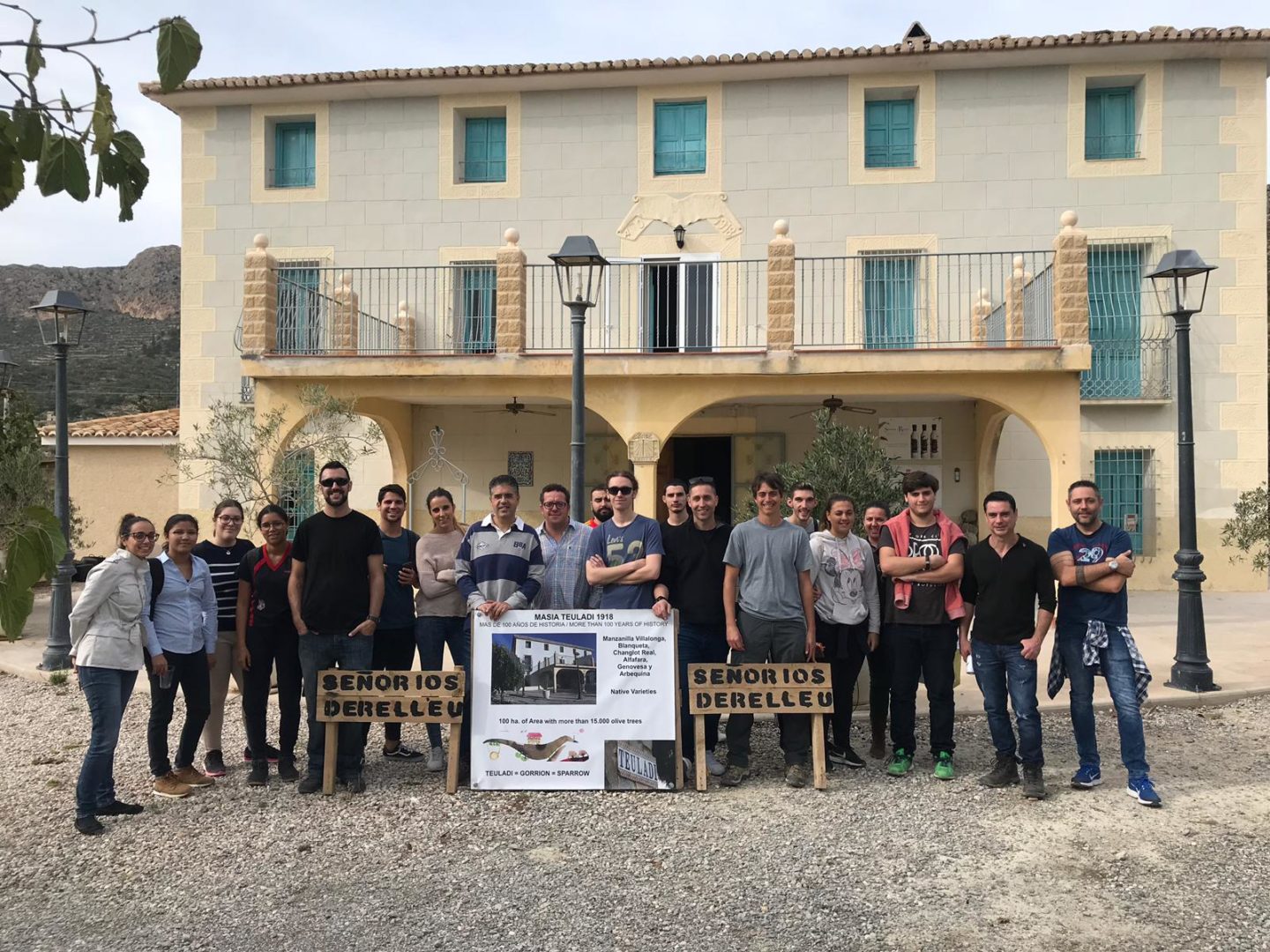 05 Dec

Oleoturism at Señorios de Relleu. IMEP and UMH visited our Masía and farm
On November 12, the IMEP and the UMH visited us at Relleu; an entire event
Last November 12, students from the Mediterranean Institute of Studies and Protocols (IMEP) and students from the Miguel Hernández University (UMH) visited us.
These students are studying a course of university expert in Maitre-Head of Hall in the sector of the hotel trade and could not miss the visit forced by our mill in Relleu and see the process of extraction of extra virgin olive oil premium that develops here .
Here you have some of the photographs of the event where Hugo Quintanilla had the pleasure of doing a guided tour in which they could see the different olive trees that we cultivated in Relleu, the olive varieties, the old olive mill where the olive was ground and processed for extract the liquid gold, finishing with some talks, tastings and with the final photograph of the invited group.
We wish you enjoy them.