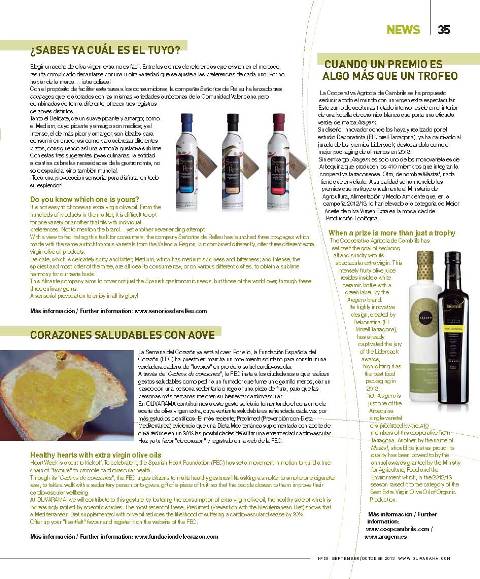 18 Dec

Do you know which one is yours
It is not easy to choose an extra virgin olive oil. From the hundreds of products in the market, it is difficult to opt for one variety or another that fits with individual preferences. Not to mention the brand… yet another never-ending attempt.
With a view to facilitating this task for consumers, the company Señoríos de Relleu has launched three coupages which,made with the same autochthonous varietals from the Valencia Region, but combined differently, offer three different extra virgin olive oil products.
Delicate, which is delicately spicy and bitter; Medium, which has medium spiciness and bitterness; and Intense, the spiciest and most bitter of the three, are all ideal to consume raw, or on various different dishes, to obtain a sublime harmony for our taste buds.
This Alicante company aims to cover not just the Spanish gastronomic needs, but those of the world over, through these three culinary gems.
A sensorial provocation to enjoy in all its glory!