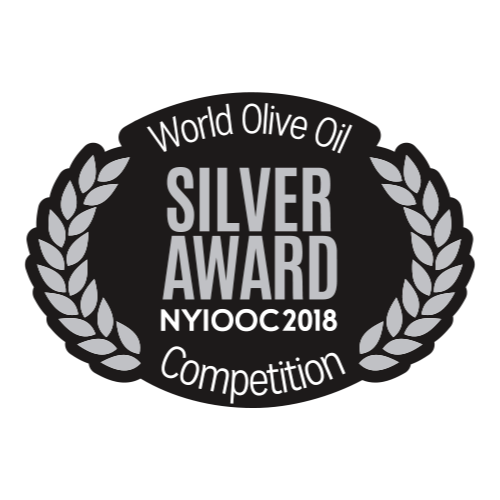 03 Mai

Silver medal in "The New York International Olive Oil Competition"
Silver Medal to Medium Coupage of Señoríos de Relleu, one of the best extra virgin olive oils in the world
"The New York International Olive Oil Competition", NYIOOC for its acronym in English, is surely the largest international fair held in the world where 26 countries participate every year in order to achieve the highest and best score in their products Olive Oils Extra Virgin of the highest quality. In this fair we find the best tasters, judges, chefs, surrounded by visitors, producers, distributors and consumers waiting for the election of the best extra virgin olive oil worldwide.
NYIOOC has 15 specialized tasters from different countries that blindly test each oil to choose among them the best among almost 1000 oils that participate in these days.
Each April, these international experts conduct a tasting to determine which of the oils presented around the globe deserves to be on the list of the best premium extra virgin olive oils in the world.
Since its inception in 2011, "Señoríos de Relleu" has been presented year after year to this important event, winning silver, gold, bronze medals and the prestigious Best in class. Our trajectory has been really good and interesting and this is what the awards and good reviews obtained in NYIOOC indicate for 7 consecutive years, something we are really proud of and we like to share with you.
How could it be otherwise, this year 2018 we have also submitted to this prestigious contest getting the silver medal for our Medium Coupage, a prize we want to share with all of you.
The experts describe us in the following way:
Señorios de Relleu is a small estate near the Mediterranean Sea that practices sustainable farming and grows six different types of olives, some of which are somewhat rare.

With a master hand, these olives are blended into an incredible extra virgin olive oil. This results in an oil with fresh, fruity notes, complex, with a medium peppery finish.
Os dejamos el link y el premio obtenido: