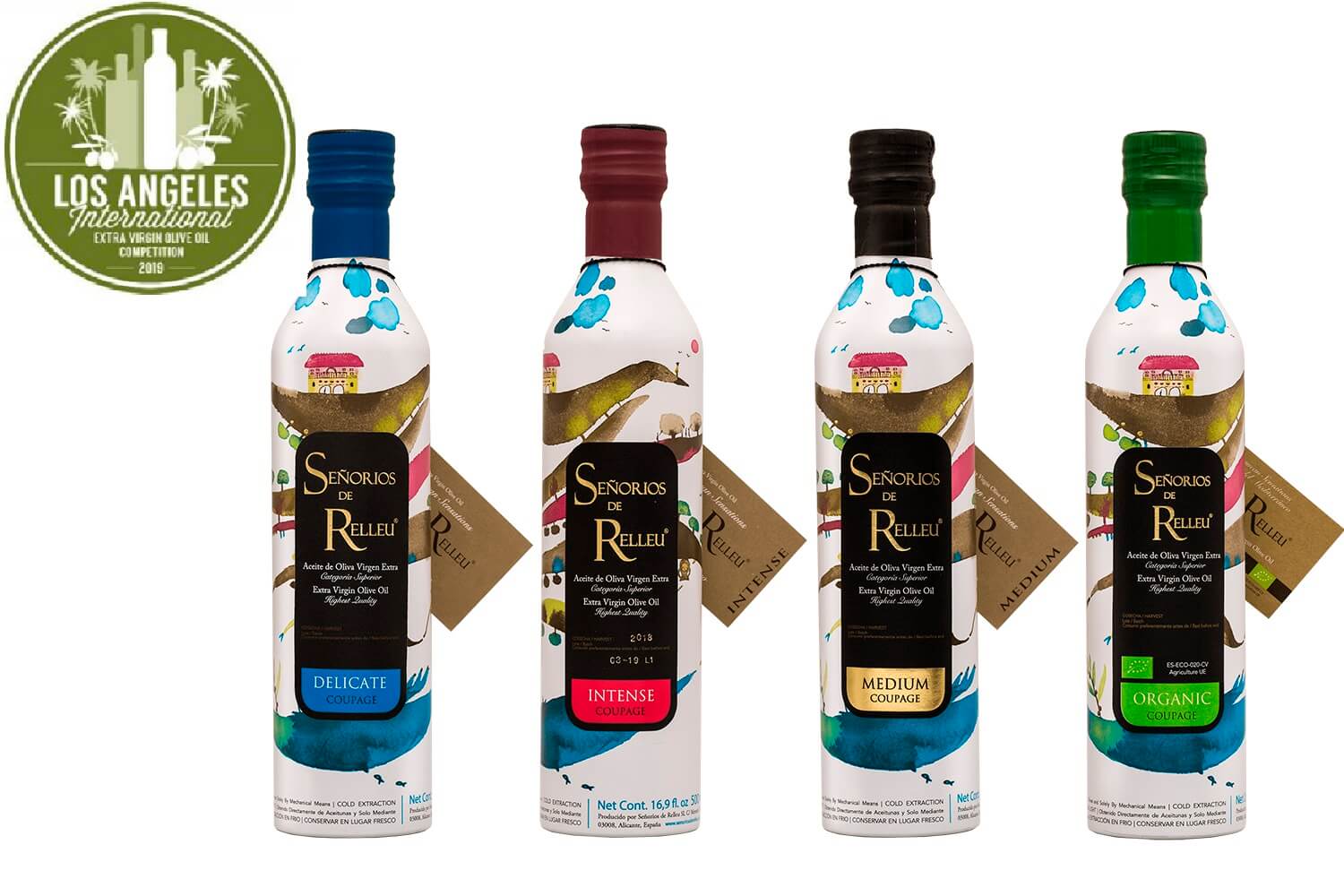 05 Sep

Rain of medals for our Extra Virgin Olive Oils !!
Success of our oils in Los Angeles, this year we obtained 5 medals for our Extra Virgin Olive Oils.
In the International Competition of Extra Virgin Olive Oil of Los Angeles in United States, we have received several awards to our Oils..
We have participated for the first time in our history with our 4 Coupages Oils: Delicate, Medium, Intense and Organic and the 4 (2 silvers and 2 bronzes) have been awarded for quality and we have also won a distinction for having one of the best packaging in the contest.
This competition is one of the most important in the United States and worldwide, this year was the 20th edition of the contest and more than 600 oils from around the world have participated.
Through a trained jury, blind tastings of the different Extra Virgin Olive Oils are made and scored. A few weeks ago we received this direct envelope from Los Angeles with our medals, awards and certificates.
We are very happy with the results obtained and this are fantastic news after the return of the holidays. We also leave you the certificates of the prizes obtained: Diplomas LA 2019.