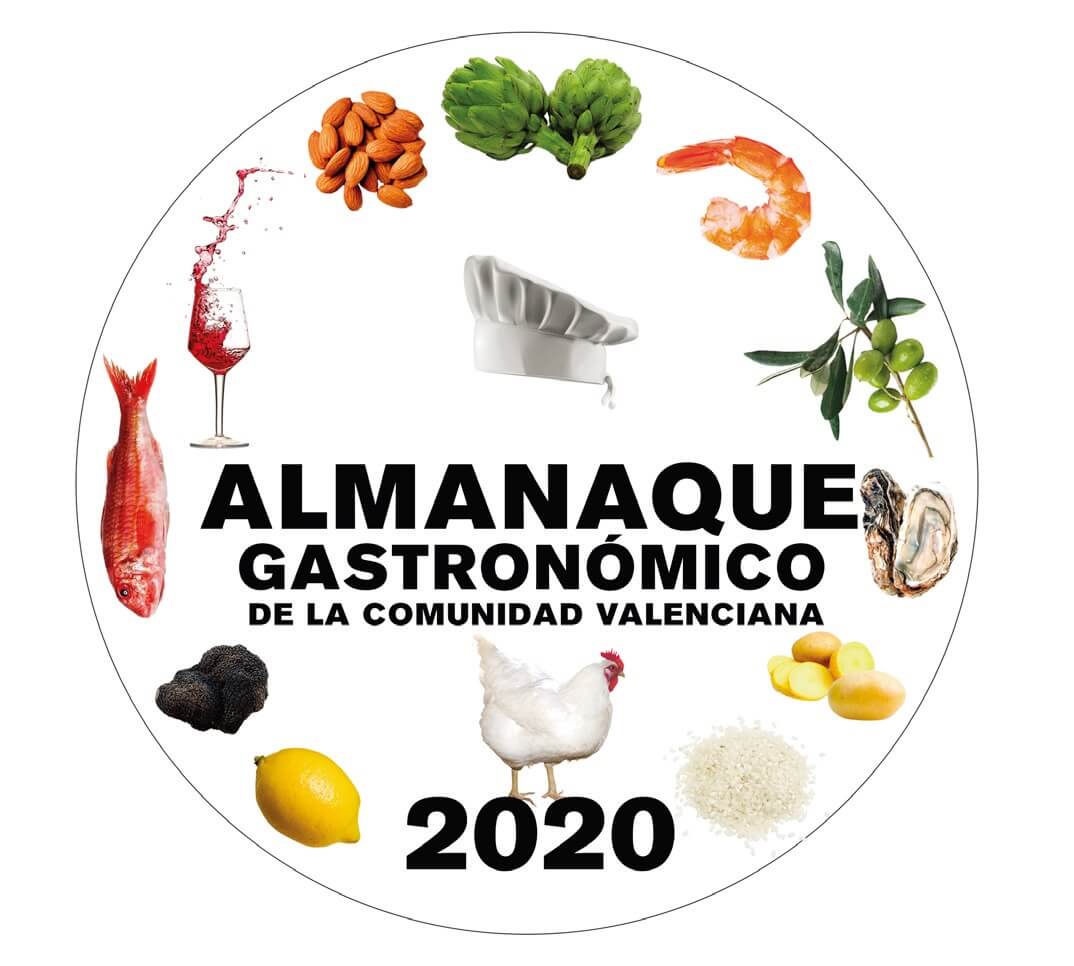 16 Mar

Gastronomic Almanac Valencian Community 2020

Already in the bookstores is the Gastronomic Almanac of the Valencian Community 2020, edited by Elca editions, under the direction of Angela Pla and Juan Lagardera and coordinated by Santos Ruiz.

A magnificent paper edition, with more than 300 reviews of current restaurants, bars, bars and taverns in the Valencian Community and where our oils have been selected.
Data on the Gastronomic Almanac of the Valencian Community 2020
The Gastronomic Almanac is divided into several sections, starting with the LAUREADOS restaurants, which in this edition add up to a total of 57. A total of 31 award-winning restaurants belong to the province of Valencia, 22 to that of Alicante and 4 to that of Castellón. However, it should be noted that among the top 5 restaurants with the highest marks, up to 4 are
from Alicante: Quique Dacosta, Bon Amb, L'Escaleta and Beat.
Selection of Oils Gastronomic Almanac CV 2020
The Gastronomic Almanac 2020 also includes reports on various topics related to gastronomy such as rice or a wide selection of the best food products – a total of 18 – carried out by the culinary scholar Alfredo Argilés. Likewise, it has led to a tasting of extra virgin olive oils by the elayotechnician Manuel Peris, which has resulted in the selection of 33 oils from all Spanish denominations.
We leave you the tasting and pairing notes of the selected oil.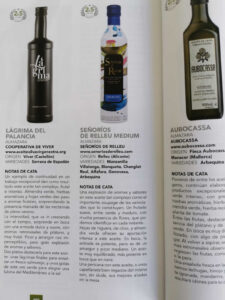 Tasting Notes Extra Virgin Olive Oil Lords of Relleu Delicate Coupage
An explosion of aromas and flavors in this oil as complex as the important blend of the varieties that make it up. A soft fruitiness between green and ripe, with a lot of presence of flowers, that we can identify at every moment.
Fig, olive, and green almond leaves offer their intense contribution to this oil. In the mouth, the attack is powerful, but it is medium bitter and itchy. A very balanced oil, more powerful in the mouth than on the nose.
Pairing
A pericana with this oil, or some well-watered capellanets are, without a doubt, your best allies at the table.