18 Sep

Roll of Honor Guide to Wines and Oils 2023 of the Wine Week

In the 2023 edition of the "Guide to Oils and Wines of La Semana Vitivinícola"We have obtained an oil on the honor roll with a score of 95 points, which corresponds to our Extra Virgin Olive Oil: Intense Coupage, from the Alfafara or Alfafarenca variety.

For the twelfth consecutive year we have obtained the highest scores in this guide, in which we have obtained the highest award four times.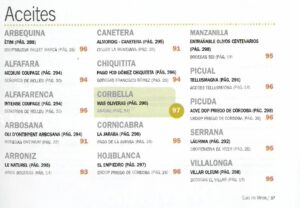 About the SeVI Guide
In this new edition, the Wine and Oil Guide of La Semana Vitivinícola has reached a historical record in its thirteen years of existence, reaching 1,866 references of wines and extra virgin olive oils, which have been rigorously evaluated and scored.
The work maintains its already consolidated structure and, together with the commented tastings, includes synthetic analysis information and sectoral infographics of which SeVi is a pioneer, as well as ampelographic data on vine and olive varieties. A criterion, the varietal, that has remained unchanged since the first edition of the guide to classify its contents.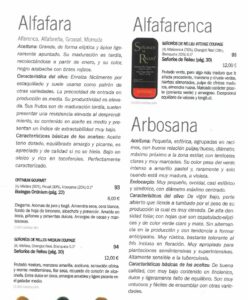 We leave you the evaluation of the award-winning oil: Senorios de Relleu Intense Coupage
Green fruity, but somewhat more ripe than the previous vintage, apple and green plums, lemony herbs, ripe citrus pulp, new almond. Marked spicy (green pepper) and bitter character