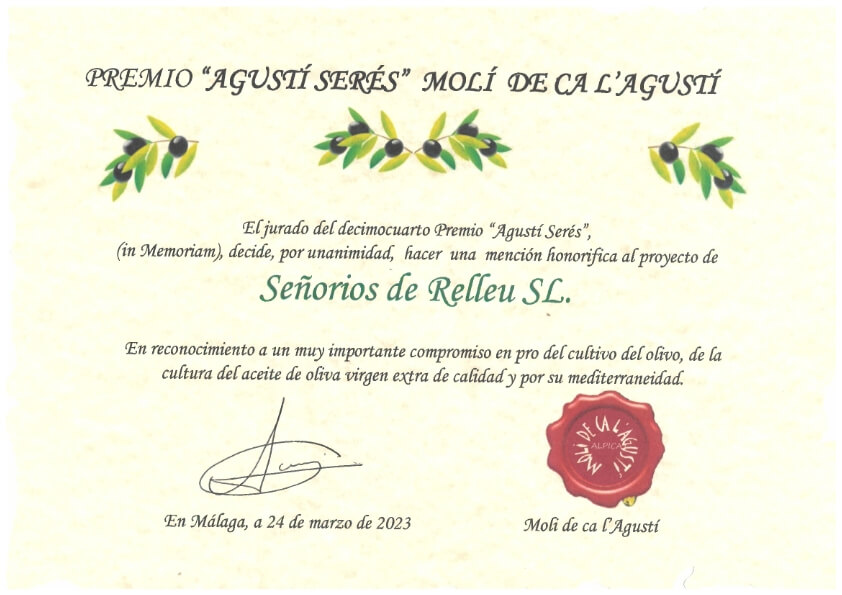 26 Jul

Honorable Mention Agusti Seres Award

We have received an honorable mention in the XIV Agusti Seres contest dedicated to the promotion and dissemination of olive oil culture with originality and limited resources.

The purpose of the Award is to recognize the work, individual or collective, of promotion and diffusion of the olive oil culture carried out in the Spanish territory in the last 3 years. Where originality and the resources used are especially valued, giving priority to those actions that without great means entail a greater commitment from those involved in the initiative.