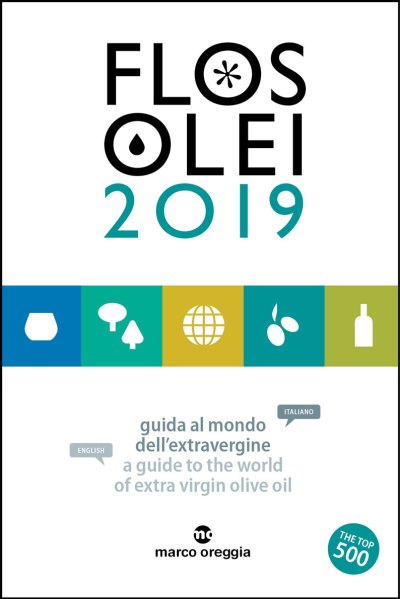 21 Okt

Flos Olei 2019! The best extra virgin olive oil guide

We are glad to announce that in best Extra Virgin Olive Oil guide in the world: Flos Olei (Italy), our Delicate Couge Olive Oil has scored 94 points!

In the Guide Flos Olei 2019 (Italy) of Marco Oreggia, world reference guide on the best extra virgin olive oils in the world, we have been selected with 94 points (one point more than the previous year) as the best oil in the Community Valenciana and the best in Spain, among 500 oils presented from 52 countries from five continents.

It is a very good grade, being that the best score is 99 and we are getting closer to that better note as better extra virgin olive oil and we feel very proud and satisfied with the work done.

Here you can see the list of points obtained by the extra virgin olive oils presented in this edition of 2019 in the Flos Olei Guide:
We are very  proud about it and here you can find our comments about our Extra Virgin Olive Oil at Flos Olei: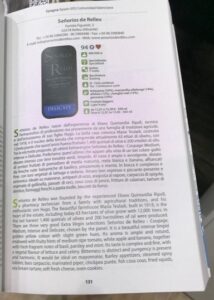 Señorios de Relleu was founded by the experienced Eliseo Quintanilla Almagro, a pharmacy technician from a family with agricultural traditions, ans his enthusiastic son Hugo.
The beatiful farmhouse Masia Teuladi, built in 1918, is the heart of the estate, including today 63 hectares of olive grove with 12,000 trees. In the last harvest 1,400 quintals of olives and 200 hectolitres of oil were produced.
There are three very good Extra Virgin selections Señorios de Relleu – Coupage, Medium, Intense and Delicate, chosen by the panel. It is a beautiful intense limpid golden yellow colour with slight green hues. Its aroma is ample and rotund, endowed with fruity hints of médium ripe tomato, white apple and banana, together with fresh fragant notes of basil, parsley and mint. It´s taste is complex and fine, with a vegetal flavour of lettuce and celery. Bitterness is distinct and pugency is present and harmonic. It would be ideal on mayonnaise, barley appetizers, steamed spiny lobster, bass capaccio, marinated piper, chickpea puree, fish cous cous, fried squids, sea bream tartare, soft fresh cheese, oven cookies.