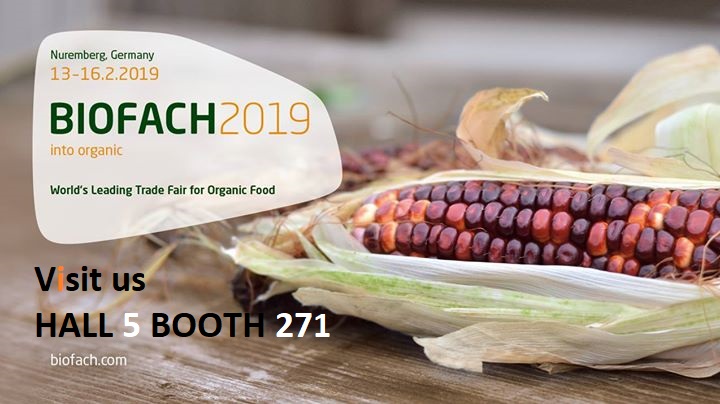 13 Jan

Our Organic Olive Oil at BIofach 2019
BioFach is the World's largest bio trade fair for organic food and agriculture.  It is celebrated every year in the month of February in this German town. And our Organic Extra Virgin Olive Oil Coupage will be there.
The next 13, 14, 15 and 16 February will be held Biofach 2019, in Nuremberg, Germany.
Señoríos de Relleu will be present for the first time in this fair within the Stand of the Generalitat Valenciana in Hall 5, Stand 5-271.
We'd love to have along with you these days. Next week we will inform you of the activities and developments that will present this year. We are sure that they will SURPRISE AND ENCHANT.