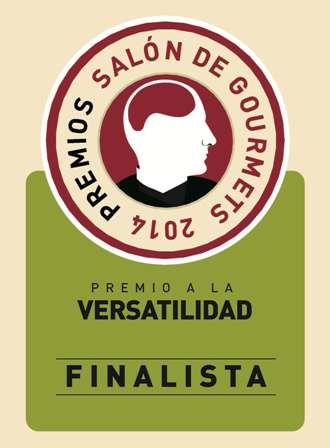 18 Mar

OLEOGARUM- LA SALSA DEL MEDITERRÁNEO, TRIUMPHS IN "SALÓN DE GOURMETS, MADRID
On Thursday March 13, 2014, last day of celebration in Salon de Gourmets (XXVIII edition), the Gourmet Show Awards were presented, being the product "Oleogarum" (product created by companies Señorios de Relleu and Salazones Serrano) awarded with the Versatility Award.
The Salon de Gourmets is the major European event dedicated exclusively to the delicatessen products, the largest annual showcase of high range of food and beverage.
Professionals from United States, Australia, Japan, Mexico, Singapore, China … plus a representation of Swiss, French, Dutch, Czech, Danish, Finnish or Belgian, grant to this show the international nature it has held since 1992, award given by the Secretary of State for Trade. People and products arrived from all over the globe at this greatest food and beverage quality event.
The Oleogarum- La Salsa del Mediterráneo was recognized with the Award for Versatility by uniqueness, ability to enrich the culinary heritage and the many culinary applications.
One fine day at a Gastronomic Trade Fair, SALAZONES SERRANO AND SEÑORÍOS DE RELLEU wondered what it would be like to create something together.
We soon discovered that as well as making excellent products individually, we could set something exceptional in motion, focusing on everything that is authentic about the Mediterranean, the sea, the land and its climate, people, history, gastronomy and culture.
As a result, several months later "LA SALSA DEL MEDITERRÁNEO", a modern version of "OLEOGARUM", which dates back to the Roman era, was born. The Sauce is obtained by blending Extra Virgin Olive Oil with grated Mullet Roe and dried tomato.
This strong combination and the idea inspired a unique, gastronomic alchemist, DANI FRIAS, to get on board and inject all his creative talents to create a battery of marvellous recipes.
We finally decided that something so stimulating to the senses of smell and taste should also look incredible, which is why we asked PAULA ALENDA AND PABLO AULADELL to create this fantastic container.