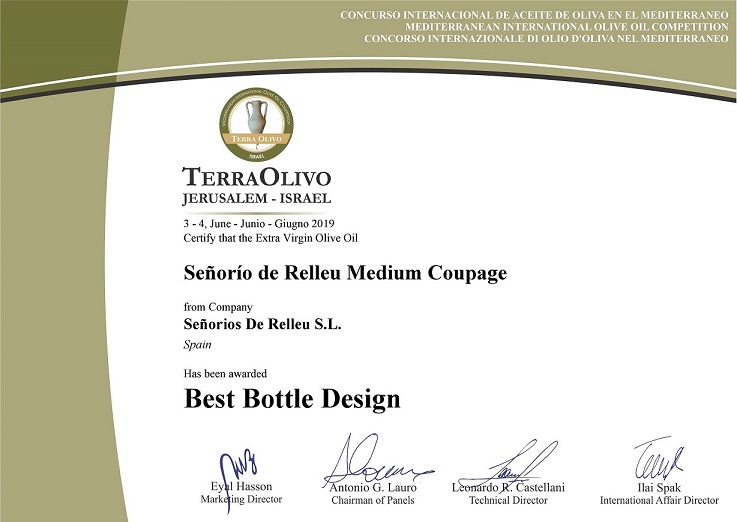 22 Jul

Best Bottle Design and Gold Award Terraolivo 2019

We are very happy, in one of the most important contests in the world of Olive Oil: Terraolivo, we have been awarded as one of the best Extra Virgin Olive Oils in the world and as the best design – packaging, we have obtained the following 2 awards:
Best Bottle Design
In the Terraolivo competition, not only is an organoleptic assessment of Extra Virgin Olive Oils, but also the packaging and design of the packaging and oils presented in the competition are evaluated.
Since not only do we have to produce an excellent Extra Virgin Olive Oil but the image, design and packaging counts a lot for the consumer and is another element of marketing to position ourselves as an innovative brand.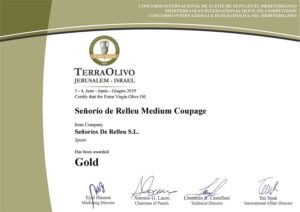 Gold Medal
And within the contest, we have obtained a gold medal for our Mediun Coupage Extra Virgin Olive Oil, among more than 450 samples submitted, from more than 20 countries.
For the evaluation of oils, a panel of tasters from different areas of the world has been available.
Thank you to all the people who love the excellent Extra Virgin Olive Oils who trust us.